Regular price
Sale price
$25.00 CAD
Unit price
per
Sale
Sold out
Share
This piece of witch jewelry features a silver-toned charm depicting a cat sitting on a crescent moon. This is a great piece of jewelry for that witchy woman in your life, for a cat lover, or for anyone who loves pagan and animal symbolism.
Product Details

The pendant is approximately .75" wide by 1" long. Comes with a 20" silver plated snake chain. The charm is a zinc alloy.

I do my best to photograph all products as clearly and accurately as possible, however, colours may appear differently on your screen than they do in person, so please allow for some slight variations.
About Cats

Cats symbolize rebirth and resurrection (because of their 9 lives). Because of their nocturnal nature, they are associated with darkness, magic and mystery (so it's very appropriate that this cat is sitting on the moon). Cats have been idolized, worshipped and feared in many cultures for thousands of years. Cats represent patience and timing of action, independence, curiosity, and a deep connection with self. Felines are often associated with witches as their companions and familiars. The superstition about black cats being bad luck started in the middle ages, when cats were associated with witches, and often persecuted along with their owners. This fear travelled to North America with the Pilgrims, and the fear of bad luck from a black cat crossing your path was cemented in the culture. However, in many places, black cats are considered a symbol of good fortune. As a cat person, I agree, and always try to have a black cat in my house.

The moon is a symbol of femininity. The crescent moon, in particular, symbolizes creation, growth and transformation, as well as the release of negative energy. is a sign of fertility and the changing seasons. The moon rules over the zodiac sign of Cancer, and is associated with the goddesses Hecate (the goddess of magic, witchcraft, and ghosts) and Artemis (goddess of chastity, virginity, the hunt and the moon).


Shipping

Ready to ship from Canada in 2 to 3 days.

Shipping from Canada. Free standard worldwide shipping on orders over CAD$75.00. Shipping to Canada and the US includes tracking. International shipping is untracked.

Upgrades to faster shipping options and tracked international shipping available at checkout. The buyer is responsible for any customs, duty, or taxes charged for cross-border shipments. 

 
Caring for your piece of magic
View full details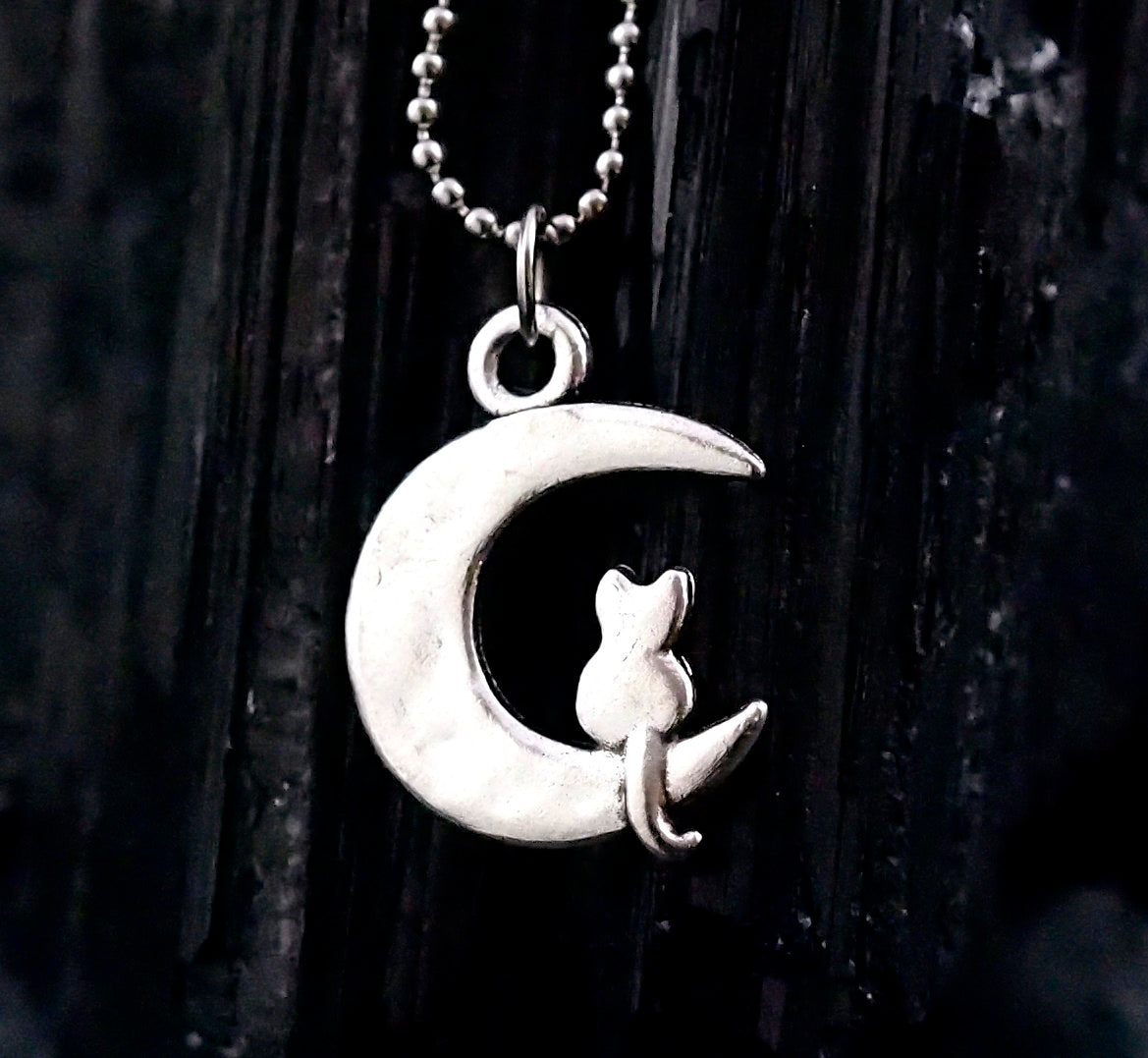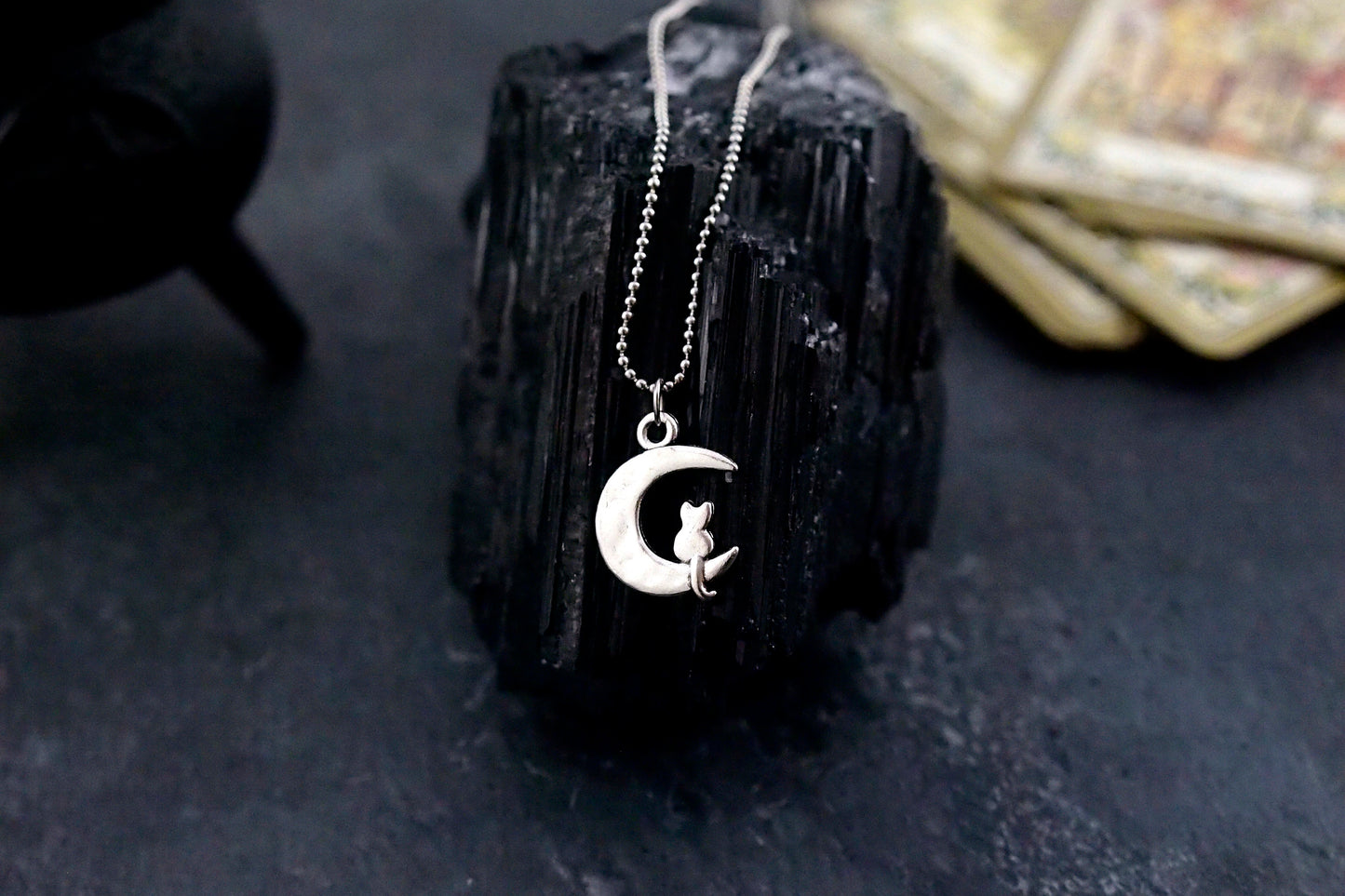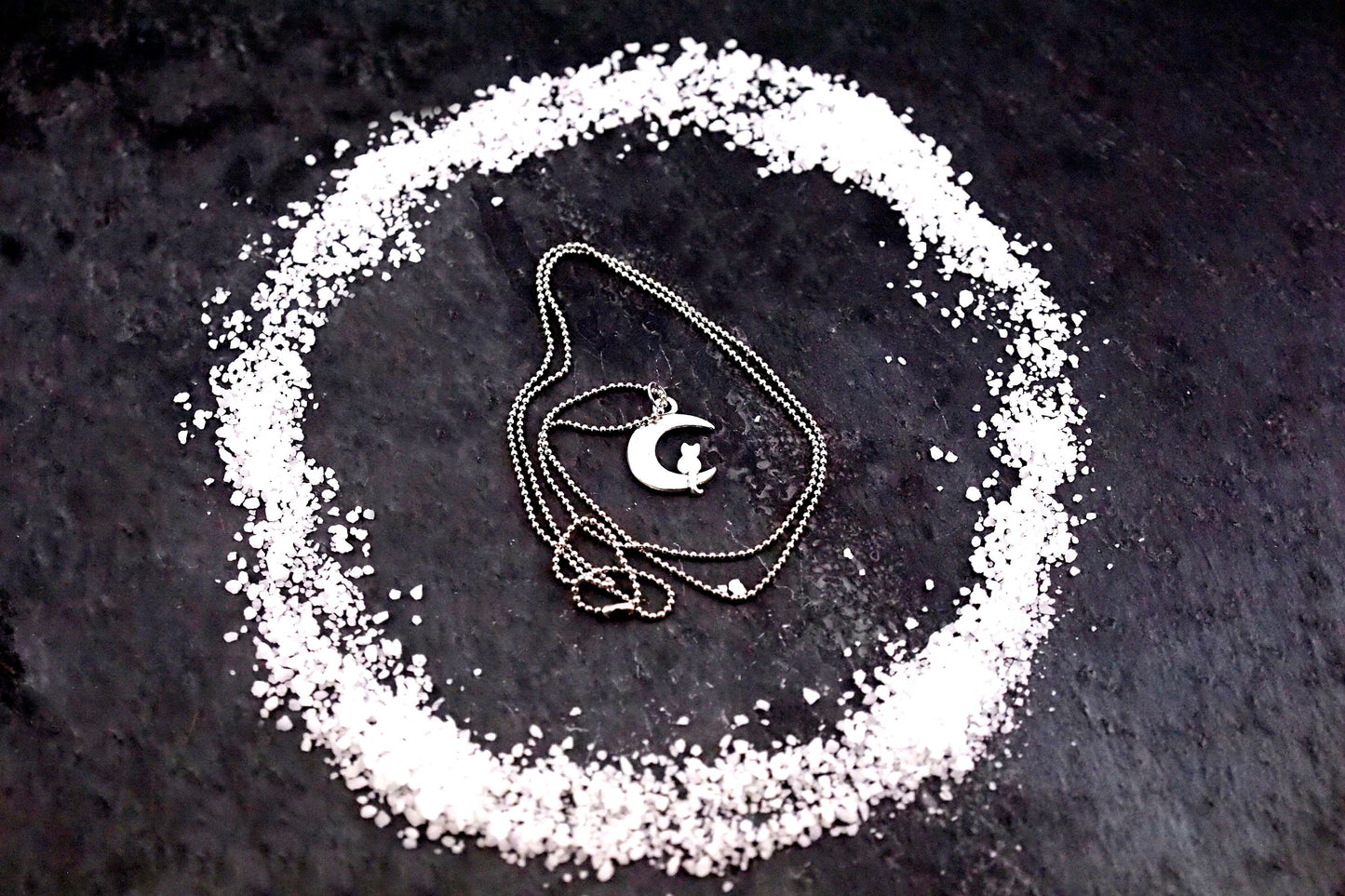 Caring for Your Magic
Magic can be a delicate thing. A few things to know:
Wire wrapped pieces sometimes have rough edges, even after filing and polishing. Handling with care and avoid wearing wire wrapped pieces against fabric that snags easily
Always remove your jewellery before showering, bathing or sleeping.
If you need to clean your jewellery, use a soft cloth. Some orders will be packaged with a small cleaning pad.
All metals will eventually tarnish. Storing jewellery away from air and light can help slow down the oxidization.
If you want to brighten up tarnished metal, you can use a polishing compound. Make sure to keep polish away from any gemstones or crystals as polish may damage them.
Some mixed metal pendants can be damaged by polishing. If you plan to polish these pieces, test the results on the back of the piece or in an inconspicuous place first. 
Do not use polishing compounds on tree of life wall art -- this will remove the silver finish
Some gemstones are sensitive to light and/or water. I recommend keeping home decor pieces in locations where they are sheltered from rain and not in constant direct sunlight. Re-locating your decor piece to different parts of your home from time to time can help ensure that the stones will remain their original colour.
Some gemstones are dyed -- these can bleed colour if they get wet. I don't often use dyed stones, but it can happen that I receive a shipment of stones that are dyed without knowing. Keeping your magic dry is the best way to avoid any problems with the dye.